Restore, Recharge, Rejuvenate, Rebalance - with acupuncture!

Welcome!

If you're looking for an expert acupuncturist, with years of clinical experience in South West London, within easy reach of Clapham Common Tube, Clapham Junction British Rail and Battersea, you've come to the right place!

Mina Haeri has been practicing acupuncture in South West London for almost 30 years and has been based at her Battersea and Clapham Practice for over 25 years. She is has trained extensively in the UK and China and taught at one of London's foremost acupuncture colleges for over seven years. She was a member of the British Acupuncutre Council for over 25 years and is now a well respected member of the Association of Acupuncture Clinicians. Mina is also a qualified and recognised Supervisor and Mentor for other acupuncturists and teaches on the Mentoring and Supervision Training Course as well as providing supervision to other practicing acupuncturists.
To learn more about Mina Haeri click here


You would be hard pressed to find a more competent, compassionate, experienced acupuncturist anywhere! Mina is a skilled and gifted healer. I have been seeing her for years and have recommend her to many of my friends and family. I now live outside London but happily travel hours, especially so that I can see her. (J.B. Wiltshire)
I've been seeing Mina for acupuncture since 1997. She is brilliant, intuitive, compassionate, knowledgeable and accurate. A total professional. I don't live in London anymore but I make time for an appointment every time I visit. Her treatments help with jet lag and I always leave feeling immediately grounded and extremely relaxed. Whatever the reason for a treatment, she treats the whole Self. The BEST in London!(T.G.)
We are all special!
As each person is unique, two patients with the same western diagnosis may well receive different acupuncture treatments. Mina's focus is on the unique individual and not on their illness alone; all symptoms are taken into consideration and seen in relation to each other. She is experienced at working with patients with a wide range of health concerns, both male and female, young and old. People present for chronic long term health conditions, as well as acute sprains and strains.
Common complaints successfully and regularly treated include:
• Fertility support, Infertility and IVF support, natural pregnancy support
• Hormonal imbalance - PMT, painful periods, PCOS
• Menopause issues –hot flushes
• Pregnancy discomforts, morning sickness, breech presentation and labour induction
• Stress related illness, anxiety, depression, insomnia
• Digestive disorders – IBS, bloating, constipation
• Pain – sports injuries, lower back, knee, hip, sciatica, shoulder, neck pain
• Headaches and migraines
• Skin conditions – eczema, asthma, psoriasis, acne
• Chronic fatigue - Long Covid - post viral fatigue syndrome
Mina is hands down the most incredible acupuncturists I've come across. I've been seeing her for about a year and over the course of our sessions have felt better in practically all aspects of my health. She's an incredible listener, very empathetic, wise, and really takes the time to get to know you. I feel super safe in her hands and always walk out of our sessions feeling light and calm. I cannot recommend her highly enough - a truly incredible healer! (Y.A.)
Mina asks her patients what is troubling them and listens very carefully to their answers. Her approach is holistic and she is concerned for their emotional and spiritual problems as well as their physical difficulties. She is meticulous and highly skilled in her practice and her treatment is remarkably effective. Mina has supported me through difficult times, treating me for chronic problems (arthritis, migraine, anxiety) and for more transient ailments (cystitis, respiratory infections) and I really value her interventions.(L.P. London)
Times of transition and hormonal imbalance, such as those experienced during pregnancy, fertility treatment or IVF for infertility, as well as the perimenopausal and menopause phase, can lead to much stress and anxiety. Acupuncture can be used to alleviate many of the associated symptoms of insomnia, anxiety, hot flushes, palpitations, weight gain or weight loss, low back pain, etc. and help to alleviate the symptoms of stress related illness. All symptoms are considered together and looked at contextually, for a truly holistic approach. The acupuncture treatment aims to alleviate any presenting symptoms, as well as aid overall well being.
Women's Health is an area of special interest and she has extensive experience dealing with pregnancy and fertility/infertility issues, including acupuncture for fertility optimisation and IVF, as well as menopause.
click here
for information on acupuncture and fertility
click here
to find out more about frequently asked questions.
Clinic Address
Mina Haeri's fertility acupuncture practice in Clapham, Wandsworth is within easy reach of Central London, with multiple transport links from Battersea, Earlsfield, Tooting and Balham.

(South West London: Clapham and Wandsworth Battersea Practice)
Telephone: Mobile: 07957 726 072 (If you get an answerphone please leave a message and i will get back to you)
email: info@minahaeriacupuncture.co.uk
Transport
Clapham Common Tube (Northern Line) or Clapham Junction British Rail - both about a 10 minute walk
From Knightsbridge, Chelsea or Sloane Square - bus 137, bus 452
From Kensington - bus 345
From Wandsworth - bus 77, bus 79 ('Tipthorpe Road' bus stop)
From Brixton - bus 35, 37 ('Clapham Common Long Road' bus stop)
From Stockwell and Earlsfield- bus 77, bus 87
From Balham and Tooting - Northern Line
Fees
FREE Initial telephone consultation - Initial telephone consultation to discuss your specific needs and determine how treatment may be able to help is free.
Acupuncturist Diagnostic Consultation (up to two hours)
Acupuncturist Follow-up Treatments (up to one hour)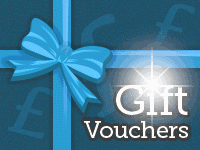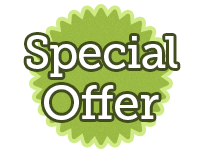 Discount available for block bookings with acupuncturist in Clapham: Save £85! Pay for a block of 10 treatments and 11th is free.
Clinic Hours
Routine Appointments: Monday - Friday: 9am-5pm.
Out of hours appointments available by special arrangement for infertility, IVF and fertility support treatment
I cannot recommend Mina highly enough. Over the last 15 months she has supported me through some challenging times including bereavement and fertility concerns. Mina is extremely professional and her calm approach instantly put me at ease from my first visit. She is very thorough in her practice taking time to listen to my thoughts and concerns before tailoring each treatment accordingly to focus on specific areas. Her advice has been invaluable, she is always able to provide a different prospective on a certain situation or concern and provide reassurance to me. I always leave my appointment with Mina feeling lighter, calmer and relaxed. (L.M.)
I have proved over the years that alternative treatments work for me and don't believe that any of the health problems that I have had would have been solved by a 10 minute visit to my GP and a prescription. I have visited acupuncturists over the years and Mina Haeri regularly since 2014. They have played a very important part in helping or solving some of my health problems which have included excessive sweating, stomach problems, muscle aches and pains and more. I feel very lucky to be able to see Mina for treatments and know that they play a very important part in what I call the maintenance of my physical and mental wellbeing. (H.K. London)
If you'd like to find out more about how acupuncture can help you, ring me or
click here to contact me
so I can answer your questions and explain how treatment can help you.
In the meantime, here are some useful simple self-help steps you can take before and during a course of Acupuncture to support your wellbeing:
1. Get outside EVERYDAY, to walk in a park

2. Drink plenty of plain water throughout the day

3. Eat clean non-processed foods that suit your particular condition (these can be discussed during your acupuncture session)

4. Do something daily that lifts your spirit and feeds your soul: read, dance, paint, listen to music, meditate, write, etc

5. Reach out and connect with people who are meaningful to you

6. Get to bed early and wind down without a screen

These 6 very simple steps act as a solid foundation to build from and if practiced daily, can have a significant impact on feelings of well-being.
Or to find out how acupuncture works, click here
I can't recommend Mina highly enough - she is an absolutely wonderful practitioner. Mina is thoughtful, empathetic, wise and knowledgeable. I have been seeing Mina for acupuncture regularly for over a year and she has helped me navigate many emotional and physical challenges and changes, most recently in the lead up to the birth of my daughter which was a wonderfully positive experience and which I credit a huge amount to Mina. Mina is an amazing listener and tailors each session, I trust her implicitly and leave our sessions feeling calmer, lighter and stronger. Thank you Mina for all you do. (N.L.)
Registered member of the Association of Acupuncture Clinicians (AAC). Past member of the British Acupuncture Council (BAcC). Pregnancy, Fertility, Infertility Acupuncture Support Specialist in Battersea, Balham, Earlsfield, Tooting, Clapham and Wandsworth. Acupuncturist Specialist in South West London for fertility support. Contact Mina's Battersea Clinic for fertility acupuncture in Battersea.